Are you a student or just out of luck the it comes to work at the mo? Have you thought about becoming an intern?
Internships hold a stigma that they are pointless unless it's in your chosen career, and are often a very daunting experience for some, but here's a few reasons why you might want to consider an internship whilst at uni from a fellow student, or as a means to progress further.
You might get hired or find your future employer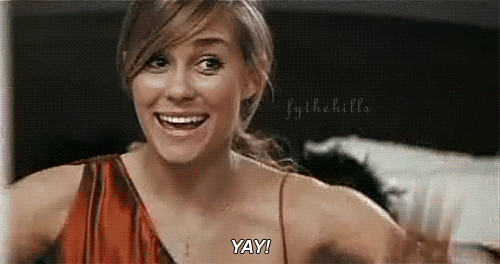 A lot of the time, an internship is something you are either extremely interested in on a personal level, or something that will help advance you in your chosen career path. Thus, the things you learn whilst in an internship environment often help your self confidence in your abilities sky-rocket!
Not only are you given specific projects that are tailored to your skills and knowledge (or the those that you wish to gain), but you are being encouraged to solve problems in ways that differ to those you experience in a classroom. All of this new knowledge is likely to give you a newfound confidence in your presence in a workplace.
You might also find that the skills you learn are something you want to advance further, and may even consider a career in your internship! Not only does it make you look great to an employer if you are enjoying being an intern with them, but they might also hire you afterwards. This was certainly the case with me. After completing an 80 hour internship, my boss offered me a permanent position within the company!
Working hard for an internship, helps you work hard at uni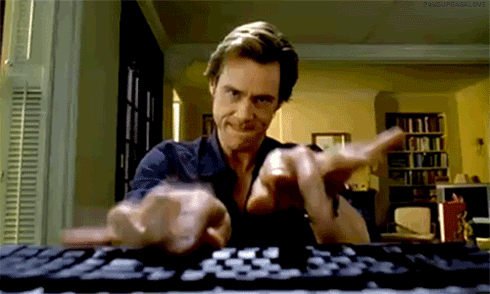 Often because an internship is something you have an interest in, it means you are more likely to motivate yourself to do the work!
I found during my internship, that if I had intern work to complete, not only would I get it done (and a lot of the time before the deadline) but I would also be motivated to carry on working when I finished. I would therefore get work set by uni done too, that I either wouldn't have done until last minute before, or not at all.
Internship work is also something that deviates from what you would normally be learning – almost like an educational breath of fresh air, so you are more likely to want to do it!
The chance to test drive your knowledge and skills in a work place, whilst gaining new ones
A huge benefit to doing an internship in a real-life work setting, is being able to put all those hard-earned skills to the test.
That summer you went away with your mates and Becky lost her passport, and you had to troop around looking for the Embassy – that taught you responsibility and independence. Your first heartbreak taught you rejection and how to deal with it (we won't mention the endless re-runs of rom-coms and "Marvin's Room" played on repeat). That time you had to look after your friend when a family member was ill – that showed you how to sympathise. Babysitting your siblings taught you sales techniques ("I'll let you watch ten more minutes of Spongebob, but you have to promise to go STRAIGHT to bed after").
Your stories might not be as wild or as simple as some of these, but everything you've done so far has taught you something. Now you just need an opportunity to show those skills off and develop them further in a job, ready for a career in the future, which is exactly what an internship is.
Whist you're polishing off your skills, why not gain some more and check out the list of A-Z Reasons Why You Should Do Camp America this year post from earlier in the month?
You're creating a network, which will help you when you graduate
NETWORKING. One of the most important words in the world of work – and I'm not talking about the social type (though that is also very important in todays ever-advancing technological age… looking at you here LinkedIn).
Making and having connections in a job, or a career, or even just an interest that you have, can advance you in so many ways in the work place, now and in the future.
That old-fashioned statement of "it's not what you know, its who you know" that your dad used to mutter when you were a kid and not the least bit interested, is certainly true when it comes to careers. Having an internship is one of the most-proven ways of making those vital connections.
Even if the connections you make are not in a career you are interested in pursuing, they may know someone that is, that they can then recommend you to. Thus, having a good rapport with the connections you make is vital. It might be as simple as meeting a client during your internship and connecting on LinkedIn, but if you were really great and showed off your skills and likeable manner in those two minutes you met – they might be the difference between being offered a job in the future, and not.
It looks great on your CV!
Not only do the skills and knowledge you gain at an internship help boost your CV and make you look great, they also show a potential employer that you took it upon yourself to go out and find more experiences than those handed to you.
You have time!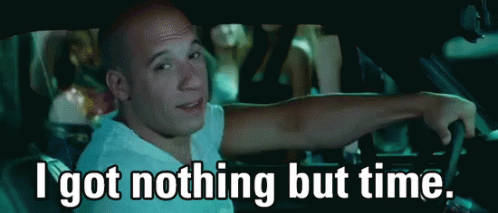 Uni's great because it's not like school – that's why we all love it, right? You don't spend 8 hours a day in a classroom and you can go out, and get in much later than you tell yourself you will, and  you still manage to crawl in for that 9.15am or work the next morning!
So why not take advantage of all that spare time and energy you have and make your CV look that much better! Having an internship is completely flexible and most employers will be willing to work around your time and expectations, so there's no need to worry that you won't have the time or energy to do one.
I did my entire 80 hours in 3 months whilst balancing uni, assignments, two jobs and a social life! Whilst you don't need to go quite as crazy as me and do it all in 3 months whilst balancing more than you probably should, it's comforting to know that YOU are the ultimate decider on when you go to your internship and how quickly you do it.
It's FUN!
So you know when you start a new job, and at first you don't quite know what you're doing and you don't really know anyone, and you feel all awkward? But then, someone makes a joke and suddenly you're doomed to be best work pals forever and you learn from each other, and everyone else around you, and before you know it you've got 10 more really close mates!
That's exactly what an internship is like! You get new work friends, with common and dissimilar interests, you have inside jokes and shared lunches, and you learn exactly how everyone likes their brew. If that's not a reason to motivate you to get up in the morning and go to work, then I'm afraid you're living in dreamworld.
Still not sure or can't find an internship you like the sound of? Don't panic! 
If you fancy an internship opportunity with a company that doesn't currently provide one – don't be afraid to ask! The worst they can do is say "no we don't offer internships" and point you in the direction of other companies that might do.
Have you got any reasons why an internship is great? Have you already had one?
Good luck!
Love, Gee xx